Hiz and Herz ~ Have Fun Go Fishing



287 lbs Thresher Shark caught 7/3/01

Anglers: Ryan Kanaczet, Rick Kanaczet, and Rob Kanaczet

Time to relax and have a beer.

Total fighting time 3 hours 40 minutes

Remarkably this shark hit in only 11 minutes after we put the first bait in the water.  Normally it takes about an hour for the chum slick to work before attracking the first shark.

Each man fought the shark for equal amounts of time.  An excellent job all around.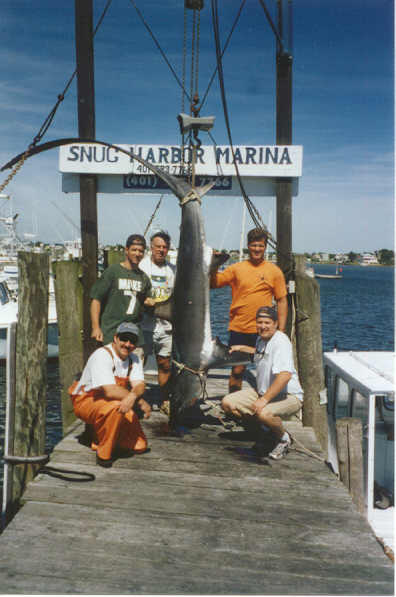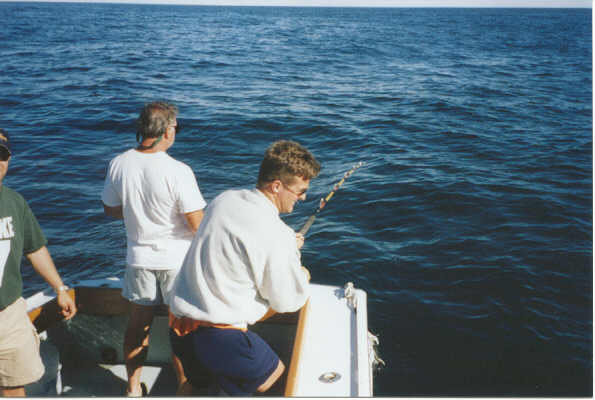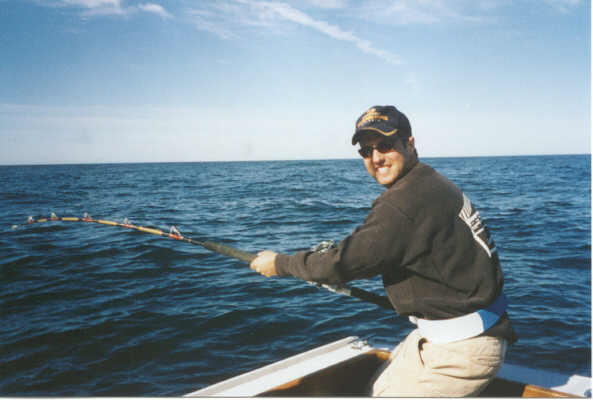 Rob continues to fight the fish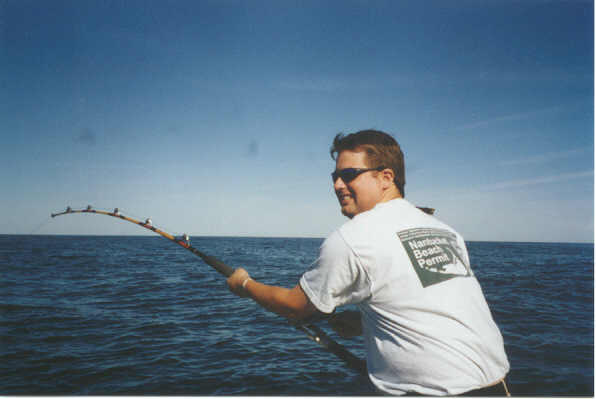 Ryan the experienced shark fisherman takes clean up.